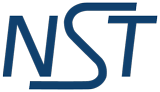 NS TECHNO (THAILAND) Co.,Ltd.
Designing,Manufacturing,Installation,Maintenance&Training of Dust collectors,Furnaces,Incinerators,Rotary equipment,Transport equipment.
Industrial machinery and equipment (Design,Fabrication,Installation,Maintenance)
NS TECHNO can construction works, such as dust collectors, incinerators of various plants. And total support to the design, manufacture, installation, commissioning and maintenance of various industrial equipment.
NS TECHNO is to meet the customer needs in the know-how and high technology of many years of experience.
These are photos of construction cases.
Construction Example in Thailand
Japan-NS TECHNO Construction Example
Bag filter : Back-flushing type Fabrication, Preassembly
Bag filter :Pulse jet type Parts fabrication, Preassembly,transport

Bag filter :

Demonstration test equipment Space-saving by lengthening the filter without lowering the dust collection efficiency.
Ash melting furnace, Electric furnace Parts fabrication, Preassembly and Commissioning
Rotary dryer, Fabrication and inspection, Transport
| | |
| --- | --- |
| Incinerator | Plastic pellets tank,Pneumatic transport equipment |
| | | |
| --- | --- | --- |
| Fuel charging conveyor | RPF,tire chips charging conveyor | Conveyor |
| | | |
| --- | --- | --- |
| Foundry sand sorter | Pneumatic classifier | Table feeder |
| | | |
| --- | --- | --- |
| Tank | Rotary spout | Steam jacket type |