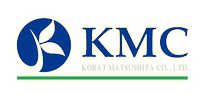 Korat Matsushita Co.,Ltd.
Mold design/production, press/spring/sheet-metal work and painting in Thailand
Our business ranges widely from press work/ mold design and production/ product assembly/ spring/ sheet-metal production and processing.

[Covid-19 Essential Product] Foot operated disinfectant pump stand ★JAPAN QUALIRY★

Stamping parts
■We help you realize local procurement of parts
You can even procure parts in a thin sheet thickness that were hard to find in Thailand.

Coil springs

Sheet Metal Work

17 May 2022

09 May 2022

09 May 2022

28 Apr 2022

27 Apr 2022
タイ経済ニュース【​2022年5月9日】

---
2日の日タイ首脳会談 両国の関係強化を再確認
---
アルチェリク日立家電 タイに本社機能
---
1~2月の鉄鋼消費 前年比14%減
---
300バーツの入国税 8月か9月に開始
---
一般インフレ率 4月は4・65%に低下
---