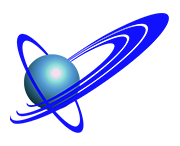 Blue Star R&D Co., Ltd.
Ultrasonic deburring and cleaning manufacturer Blue Star R&D with high performance and theory
Metal mask ultrasonic cleaning machine
The latest metal mask cleaner :

Mms-40-1400 Series
≪Patent pending≫
The latest metal mask cleaning machine will go on sale in September 2023.
In 2020, we will start in-house production of ultrasonic transducer elements, greatly improving the quality of vibration elements. We have renewed the machine with a new structure for easier maintenance and adjustment. Running costs have also been greatly reduced.
Features

The ultrasonic transducers and the ultrasonic stabilizing protective reflector are simultaneously clamped around the entire area of the metal mask to be cleaned, and the cleaning solution is introduced into the area. This process takes about 10 seconds. After this, the ultrasonic SIRIUS-SuperMulti 40KHz fundamental frequency to 275KHz wide-area simultaneous multiple-wave oscillation + SWEEP function is used for 30 seconds of detailed and powerful ultrasonic cleaning. The cleaning solution generates countless spherical nebula cavities (microvacuum nuclei) for cleaning. The ultrasonic oscillation is automatically monitored if any abnormality is alerted. The ultrasonic density is ultra high, up to 200 W/ℓ. Cleaning performance is guaranteed, so the system can be used with peace of mind. This is an innovative technology that enables numerical control of ultrasonic conditions.

(Patent pending) September 2023

No matter how good the cleaning performance is, if it is difficult to maintain, it will be a problem in the field. Mms new metal mask cleaner is a model that pursues ease of use. Rinse washing function can be added if necessary. This is an option. Drying is done by double drying with air blow and suction. The optimal drying method is selected according to the type of cleaning agent. Only Mms ultrasonic metal mask cleaners can do this.
Model
Mms-40-1400
対応サイズ
外枠形状
736x736mm
洗浄エリア (MAX)
550x600mm
開口部径
min φ0.03mm
使用ペースト
ソルダーペースト・メタルペースト等 (ペースト状エポキシ樹脂不可)
設置環境
照明イエローランプ
超音波
40~275KHz PowerSweep / 100~1400W
濾過フィルター
20u+5u+1u
洗浄剤
PG系洗浄溶剤
洗浄/乾燥 時間
約30秒~ / 約1分~
本体寸法
W1344 D1485 H1940 (パトライト含まず)
電気
3φ200V 4.5Kw
エアー
0.4Mpa 1/2B
※改良の為寸法等変更される場合があります。詳細はお尋ねください。
---
Please feel free to contact us if you need any further information.

​
---