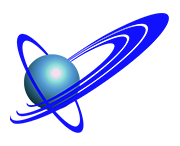 Blue Star R&D Co., Ltd.
Ultrasonic deburring and cleaning manufacturer Blue Star R&D with high performance and theory
Ultrasonic Generator
SIRIUS Super MultiⅡ Power Sweep Series
We design and manufacture bolt-tightened Langevin type vibration element BLT in-house and also manufacture from a small diaphragm (600W) to a largest in the world ultrasonic diaphragm (9600W). We also manufacture and sell wide area simultaneous multiple wave and ultrasonic generator. Sirius Super Multi series is an ultrasonic oscillator that supports the world's unique product group, including true ultrasonic cleaning system, ultrasonic deburring cleaning system, ultrasonic polishing system, and ultrasonic etching system.
Characteristics of Wide Area Simultaneous Multiple Wave Oscillation

By placing many double-frequency components on fundamental frequency, the position of sound pressure change was increased and the area, where the cavity (microvacuum core group) is generated, was greatly expanded, and it was successfully utilized. This oscillation method has been used for more than 40 years since its development.
The narrow cavity generation area, which was a drawback of a single frequency, and the inefficiency of alternating multi-frequencies have been eliminated, and the cleaning effect is stable.
Furthermore, in order to be securely used throughout the world, we manufacture ultrasonic oscillators in units of 600W and 1200W. In the case of 4800W, four 1200W oscillators are linked to each other. In this way, even if some problems appear, the unit can be replaced, and this is one of the reasons why our oscillators have started to be used all over the world.

Effect of Power Sweep

This system sweeps basic frequency at ±1KHz to widen a cavity generation area and stabilize cleaning effect.
---
Please feel free to contact us if you need any further information.

​
---