Hamasho Corporation (Thailand) Ltd.
Authorized distributor of YAMAHA Robot & Universal Robots. Professional of Automation solution.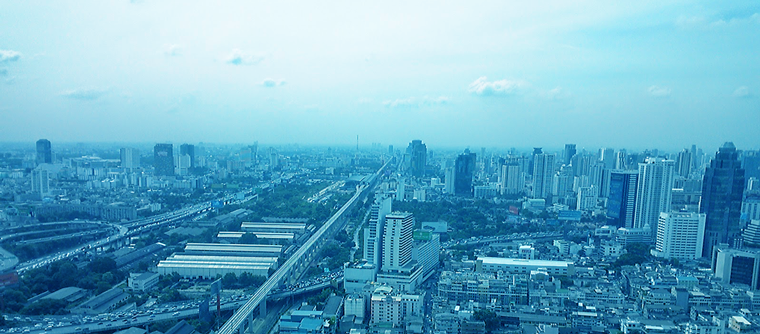 ​
Look toward tomorrow and go forward into the future.
Energy as passion.
Hamasho Corporation expanded its business to Thailand in 1996 and has engaged in supporting Japanese and Thai companies in manufacturing.
Hamasho Corporation offers high quality service, taking advantage of its global network, such as product procurement not only from Japan but also from overseas, arrangement for export to neighboring countries and etc. in cooperation with Hamasho group.
Mass import, factory automation and wide range of service from logistic support to energy-saving measures....
We make use of our year's experience and know how to support our clients to improve productivity for many more years.
Company Name
Hamasho Corporation (Thailand) Ltd.
Business Description
Locally procurement and import materials and machinery tools required for factory operation, hand tool equipment, spare parts, automation equipment, energy saving environmental engineering, design and manufacture steel pallets and lack, sale of steel for molds and jigfixture etc.
Product Line
Yamaha Motor Co., Ltd. [Robot]
Universal Robots [Robot]
OnRobot [Gripping and Sensing systems]
Asyril SA [Parts Feeder]
Musashi Engineering, Inc. [Dispensing machine]
ViSCO Technologies Corporation​ [Machine vision system]
SMC Corporation​​ [Air cylinder]
SANKYO SEISAKUSHO CO. [Rotary positioning drive and reducer]
ANEST IWATA Corporation [Air Compressor, Coating Equipment]
Showa Denki Co., Ltd. [Blower]
VESSEL CO., INC. [Electric Screwdriver]
Martec K.K. [Lifting products]
Nippon Thompson Co., Ltd. IKO [Linear guide]
Sumitomo Heavy Industries, Ltd. [Reducer, Motor]
NTN Corporation [Bearing]
Many other Mechatronic products and FA equipment.
Bangkok Head Office
825 Phairojkijja Building 11th Floor, Debaratana Road, Bangna-Nua, Bangna, Bangkok 10260
Thailand
TEL : 02-361-4555~60
FAX : 02-361-4561~62
Amata City Chonburi Branch
(Amata Nakorn)
Amata City Chonburi Industrial Estate (Amata Nakorn)
118/25 Moo 6, Tambol Don Hua Lor, Muang,Chonburi, Chonburi 20000
Thailand
TEL : 033-098-160
FAX : 033-098-161
Contact List
| | | |
| --- | --- | --- |
| For Japanese | | |
| Mr.Okada (FA) | 081-889-7671 | akira.okada@hamasho.co.th |
| Mr.Kawarai (EE) | 063-838-5980 | wataru.kawarai@hamasho.co.th |
| Mr.Yoneyama (MRO) | 063-884-8863 | masaru.yoneyama@hamasho.co.th |
| Mr.Teshirogi (MRO) | 081-843-0620 | takenobu.teshirogi@hamasho.co.th |
| For Thai | | |
| Ms.Piyamaporn (FA/Other) | 081-802-5948 | piyamaporn.p@hamasho.co.th |
| Mr.Kritsakorn (MRO) | 081-937-0231 | kritsakorn.r@hamasho.co.th |
Employee
45 persons (Included Japanese: 4persons)