TOYOTA TSUSHO FORKLIFT (THAILAND) CO., LTD.
Sale, Lease and Service of TOYOTA Forklift Truck
Safety Standard

TTFL emphasize not only on the necessary safety of forklifts, but also of the forklift operators. We train all forklift users of our customer who bought our product to make sure that they will operate their forklift with the most safety.
Safety is one of the principal in Toyota's policy.
Forklift is an equipment. Which can contributes work to customer and safe to use. On the hardware side, Toyota installs the most advanced function such as ''SAS'', ''OPS'' which are unique function and requires safety.
Whereas, on the software side, training is also important as hardware side. While making all users to be aware of accident severity, we requiring them to learn the proper method of using and the Basic operation in order to increase the safety. Toyota own the unique Training Centre and provide the Safety Course to all staffs. (Please contact for further information such as fees, place, conditions.)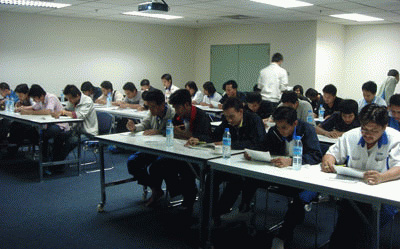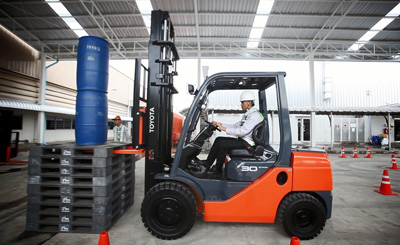 Safety Method Supplementary 1
For customer who wants to monitor the speed of the forklift used indoor, we offer the speed alarm device which you can control the speed with 3-level speed setting. When installed, it will be controlled by an electrical signal. It will turn on a sound when the forklift's speed reaches the settle speed.

Safety Method Supplementary 2
​In addition to the basic safety devices, such as yellow beacon and backup buzzer used in loud areas of the factory, or large rear view mirrors, we also offer the forklift model with canvas cabin, to prevent heat and dust under various operation conditions.
We will always respond to your need.