TOYOTA TSUSHO FORKLIFT (THAILAND) CO., LTD.
Sale, Lease and Service of TOYOTA Forklift Truck
Our Strength being the Leader
Our company holds more than 30% of the market share in Thailand. We are in transaction with lot of customers. Each year we deliver more than 1.500 forklift trucks to buyers. Further more, we built customer's trust from our reliability of service. We are proud to be No. 1 in this business.
Service under the same standard, from sale to maintenance
The most strength point of Toyota Tsusho Forklift (Thailand) is "The Same Service Standard"
Because we treat everything under the same standard, we can take care of our customers in every step. Starts from studying what you need in the quotation process, to the consult offering in the service process.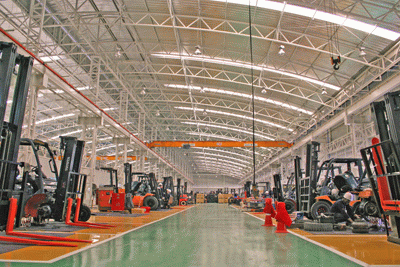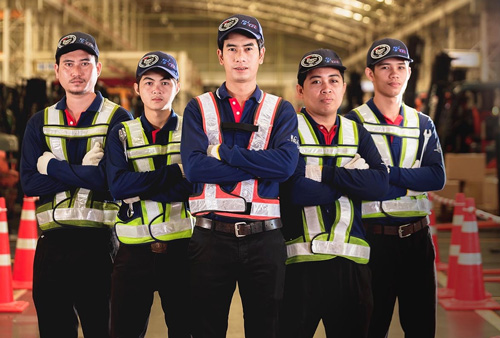 Our Service Rotation Covers Nationwide Customers, with More Than 120 Service Vans
Our mechanics are stationed on the direct service points around the country, not only on the areas that centered around Bangkok, but also on Southern region, centered at Suratthani and Hadyai; North-Eastern region, centered at Korat,Khonkaen and Ubonratchathani ; and Northern region, centered at Lamphun and Nakornsawan.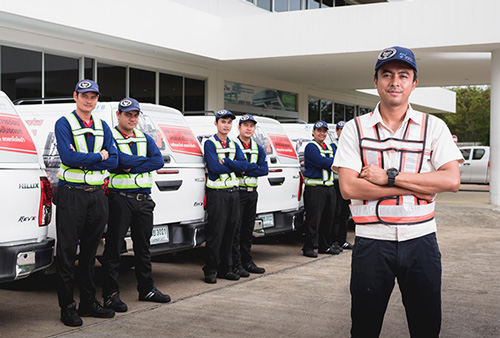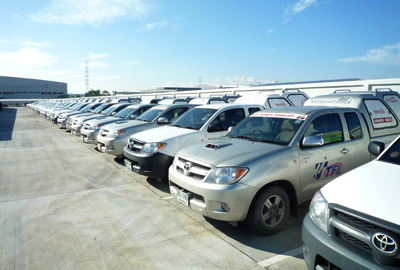 Skilled Mechanics to Maintenance and Repair Your Forklift Trucks
We have more than 190 mechanics. They have already completed the training course of Skilled Technical Education Program (STEP) according to TOYOTA standard. They can solve any kind of problem about forklift trucks.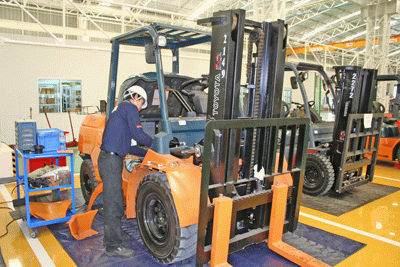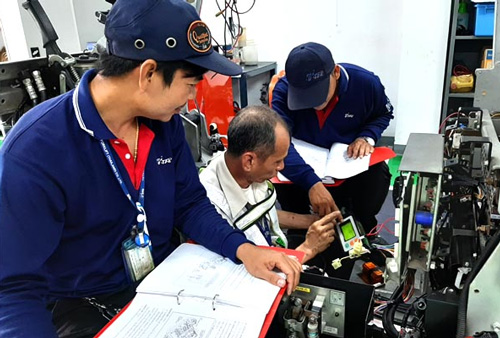 How About the Guaranteed New Forklift Trucks?
The guarantee period is 1 year, or 1,200 hours. And though the guarantee time is expired, if you make a maintenance contract, we will provide you with the periodic preventive maintenance. We will assist your forklift to the utmost until the day you decide to put it out of commission.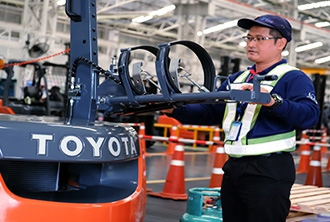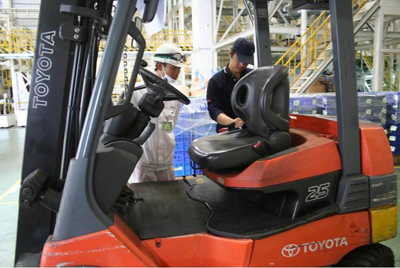 We have prepared more than 5,000 pieces of spare parts, reserved and ready for service, to assure you that our after sale service can fully serve you anytime .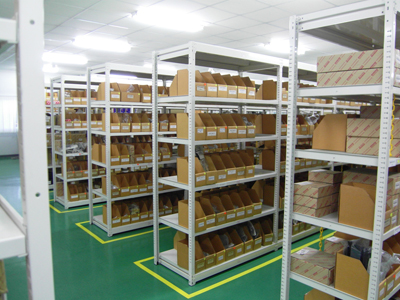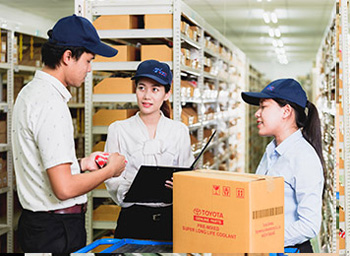 ​