TOYOTA TSUSHO FORKLIFT (THAILAND) CO., LTD.
Sale, Lease and Service of TOYOTA Forklift Truck
​

Forklift Truck Purchase

In purchasing forklift trucks, the first step, our sale person will present the appropriate plan to your company.

Sale programs available :
Normal Sale / Maintenance Lease (Rental) /
Second Hand Forklift Sale / Short Period Lease, starts at 1 Day
Etc.
Maintenance Lease Introduction
In case you purchase our maintenance lease, our mechanics will come to your company for periodic forklift inspection and maintenance. So you do not need to do the maintenance yourself, and your forklifts will be ready to use all the time, with good operate ability and reliability. However, in case your forklift has an unintentional breakdown, we will provide you the spare forklift, free of charge.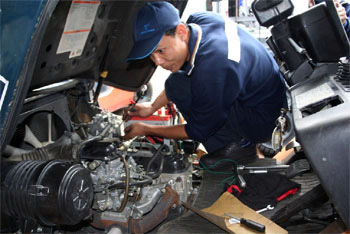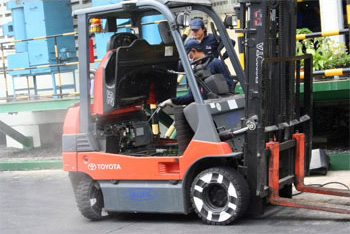 Our second handed forklifts come from our rental department. Every forklifts has been in a maintenance lease program, thus they has been maintenance monthly with a track back record. Every second handed forklifts will be sold with 3 months guarantee. Second hand forklifts in Thailand usually experience heavy work; as a result, the customer's main concern when buying the used forklift is its condition. Nevertheless, you can rely on this issue by our maintenance program mentioned above.

In case you need to use the forklift for a short period of time, such as in an incident caused by the breakdown of your existing forklift, our short period lease programs that start from 1 day are available.
One of our strength is the amount of stocked forklifts available in our warehouse, ready to answer your call.
| | | | | |
| --- | --- | --- | --- | --- |
| High quality forklift through the rental contract | Professional mechanics | Quick service | Free ! Maintenance and parts replacement | Our service centers covering all areas nationwide |