As a professional in chemicals and electronic materials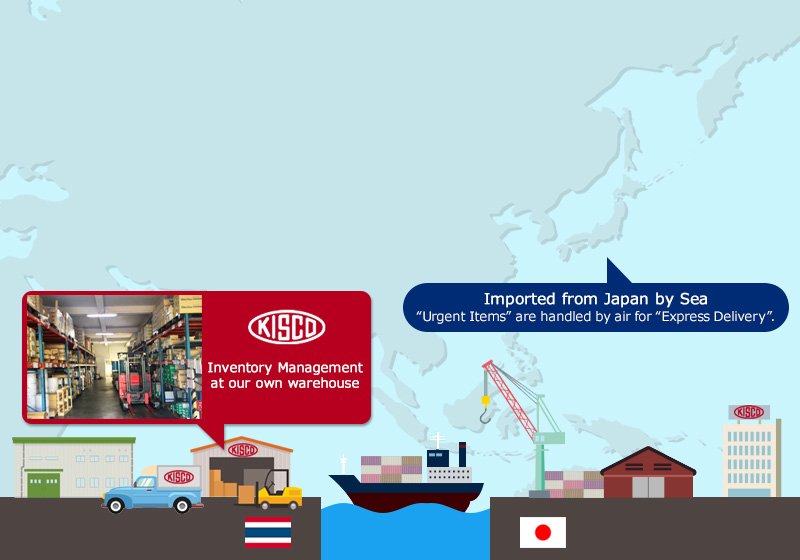 ■ More than 30 years in Thailand! We safely and appropriately import chemical products from Japan.
● Import and export procedures, transportation, and management of general goods to dangerous goods, refrigerated goods and frozen goods
● Obtain and confirm the list of ingredients and Safety Data Sheet (SDS) as specified by METI*
​ *METI: Ministry of Economy, Trade and Industry
■ Domestic Inventory in Thailand
● We have our own warehouse for proper inventory management of various chemical products and delivery system with our own trucks.
● We use our own inventory management system to keep track of the appropriate amount of available inventory to shorten delivery times.

In 2023, we will propose the optimal materials and equipment
​for Realizing Carbon Neutrality toward the achievement of SDGs.
We will respond to consultation from the material selection stage. Please feel free to contact us.

---
Electrical and Electronic Materials
---
Processing Services
---
Resin-related Products/Services and Chemical Products
---
Medical Hygiene Materials and Anti-Corona Measures