TENHIKO INDUSTRIAL (THAILAND) CO., LTD.

This world is demanded high quality, enhanced technic and right reaction. Our feature is distribution of special steel with process and engineering support. We support for customers by choosing best steel maker, proper suggestion, solution idea from our long experience.
What do you have any request about material ?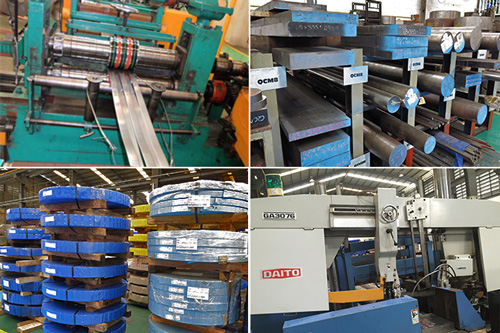 ■
Material is able to do VA/VE. ( consider not Japanese maker ??)
■
Some process and select heat treatment.
■
Material is able to bend also do hardening.
■
Die and punch material is tough for crack and chipping.
■
Change stainless steel from steel which is do hardening.
■
Total consideration support for material , process and heat treatment.
Click to Products/ Stocks of SK85 QCM8 >
We supply from material process to final process.
Applications
Special Steel

SK85

QCM8

Round Bar & Flat Bar

Sheet & Coil

Cutting Saw

Spring・Washer

Forming Roll

Blade
21 Sep 2023

19 Sep 2023

19 Sep 2023

12 Sep 2023

08 Sep 2023
タイ経済ニュース【​2023年9月18日】

---
軽油の物品税引き下げ 小売価格を30バーツ未満に 電力料金は4.1B/キロワット時に
---
起亜がタイにEV工場 BOIと折衝中
---
タイEU間FTA ブリュッセルで交渉開始
---
ウェーブ・エクスポテンシャル社 カーボン・クレジット取引
---
サトウキビ焼畑による大気汚染 全国4400万人の健康に影響
---