HIKICHISEIKO (THAILAND) CO.,LTD.
Precision machining/design and manufacture of production facilities/equipment such as labor-saving/FA equipment
Precision machining and design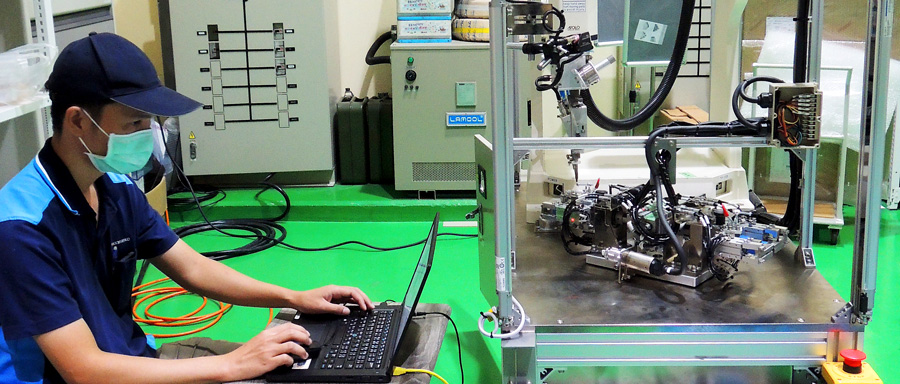 manufacture of various types of production facilities and equipment such as

labor-saving machinery

and

FA equipment

.
Visual Inspections that are superior to the naked eye.
Curved Surface and Specular Inspection Device HS-IR 100 ~Speedier and more accurate~
An articulated device capable of positioning the camera head perfectly to inspect curved surfaces, optics capable of resolving even the most minute scratches on a polished surface, and image processing software that finds every defect.
Suitable for finding all kinds of surface defects, including scratches, pinholes, bruises, burrs, and dimples.
Suitable for parts of all sizes and shapes, from cellphone cases to car doors.