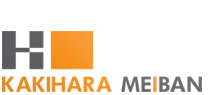 KAKIHARA MEIBAN (THAILAND) CO.,LTD.
Label Printing & Silk Screen
Technical training in Japan-Thailand
We aggressively conduct on going job training for technological improvement in our factory to achieve "Mono-zukuri" for Japanese high quality.
---
Local staff's training in Japan
Once a year, we have technological training of local staff at our parent company in Japan (approximately 2 months).
【Actual result in 2013 :2 persons】 【In 2014 : 3 persons】 【In 2015 : 4 persons】 ​【In 2016 : 2 persons】​
【In 2017 : 2 persons】​ 【In 2018 : 2 persons】​​ 【In 2019 : 2 persons】​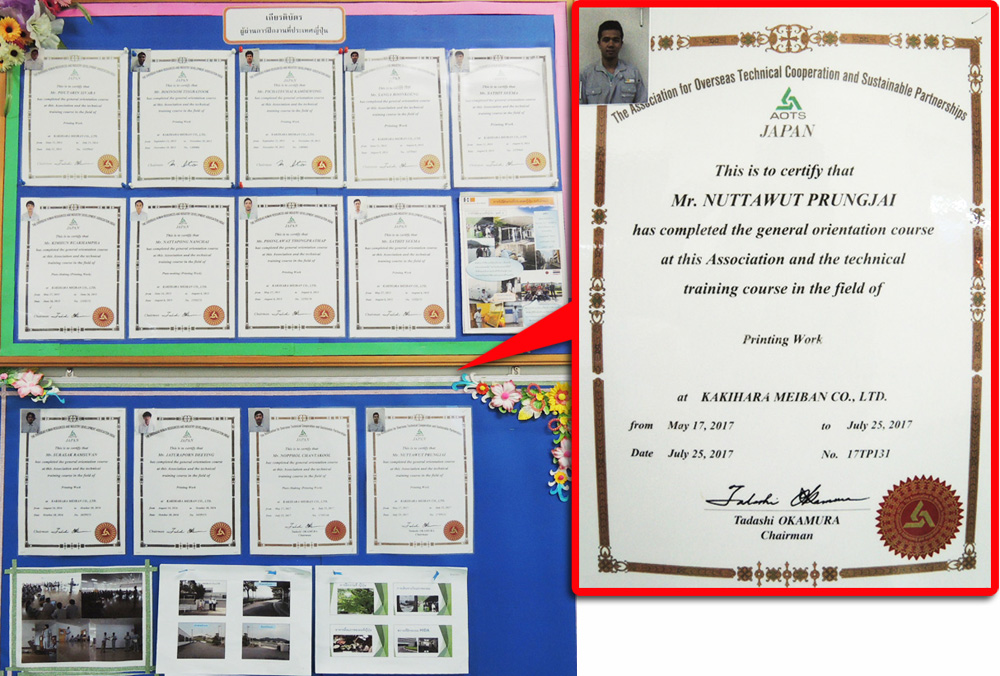 Certificates of AOTS technical training
Technical guidance by Japanese trainer in Thailand
Japanese trainers from our parent company periodically visit our factory to give technical guidance. ​