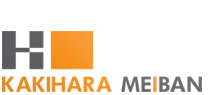 KAKIHARA MEIBAN (THAILAND) CO.,LTD.
Label Printing & Silk Screen
Our factory is composed of 4 sections, Genko, Silk, Label and Kakoh. The respective sections cooperate and are maintain a consistent system, which can perform internal production of the entire process, flowing from the design, to production, to shipment, in order to respond to each customers' various need flexibly.