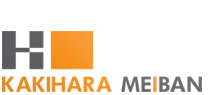 KAKIHARA MEIBAN (THAILAND) CO.,LTD.
Label Printing & Silk Screen
Custom production of whole flow by a total system
We maintain a consistent system, which can perform internal production of the entire process, flowing from the design, to production, to shipment, in order to respond to each customers' various need flexibly. We aim at "Mono-zukuri" of the high quality with a flexible response, wide experience, and advanced technology at every step from idea stage to final production.
---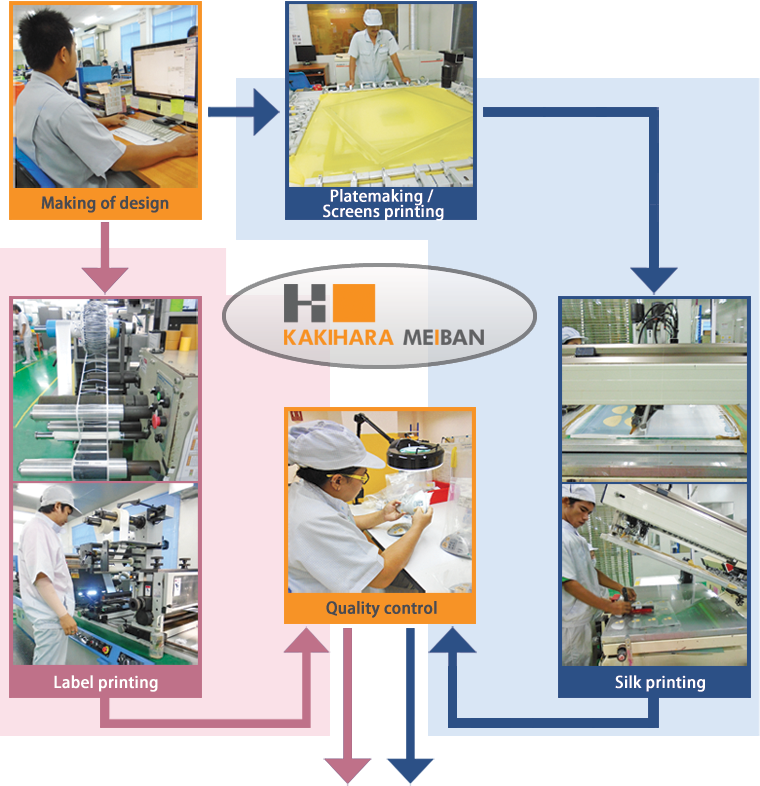 DESIGN: Image setter
≪SILK Printing process department≫
・SILK Printing machine : 7 unit ( MAX Printing size: 650mm×900mm )
・SILK High speed printing machine ( MAX Printing size: 650mm×900mm )
・SILK JUMBO Printing machine 1 unit ( MAX Printing size: 1000mm×2000mm )
・Dry rack oven : 2unit

≪LABEL Printing process department≫
・3 color printing machine : 2 unit
・1 color printing machine : 2 unit
・Cutting machine : 1 unit
・Sheet cut machine : 1 unit

≪Die cut process department≫
・Automatic hydraulic cutting machine : 4 unit
1. MAX cutting size : 75T 600mm×600mm
2. MAX cutting size : 75T 600mm×600mm
3. MAX cutting size : 100T 650mm×1000mm
4. MAX cutting size : 100T 750mm×2050mm
・Hydraulic press high speed press machine : 3 unit
・Die cut press machine 35T : 1 unit
​・Punching machine : 3 unit