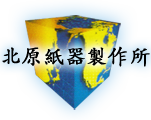 THAI KITAHARA LTD.
Comprehensive manufacturer of packaging
Packaging. A result of high technology.
In the half-century or more since its founding in 1951, Kitahara Shiki has continued to grow, supported by the solid trust of its customers. Active in the post-war period during which Japan developed into an economic power, Kitahara is proud to have contributed in some measure to Japan's economic advances in the field of packaging and distribution.

Kitahara now has leading-edge factory facilities in three locations (Yokohama, Ibaraki, Yamagata), answering diverse market needs as a leading consolidated maker of packing materials. In response to growth of the domestic market and globalization of the economy, Kitahara acted in 1995 to establish a plant in Ayutthaya in Thailand, a major leap forward toward internationalization of its operations. 
A second step in that direction took place in 2001, with the creation of our Hong Kong Office and establishment of a company in Zhongshan, Guandong Province. The following year saw establishment of another company in Suzhou, Jiangsu Province, and 2007 witnessed creation of the Chonburi Factory as a second operational base in Thailand.
Company Name
THAI KITAHARA LTD.
Representative Person
President: Hideki Kitahara
Product Line
Cardboard boxes
Printed boxes
Fancy boxes/Presentation boxes
Plastic cardboard
Polyethylene sacks
Pallets
Display items
Tape
Cushioning (design and production)
Novelty goods (planning and sales)
AyutthayaFactory
Nakhon Luang Industrial Estate (Saha Rattana Nakorn)
121 Moo. 4 Bangprakoo, Nakhon Luang, Ayutthaya 13260
Thailand
TEL
035-364-466
FAX
035-716-640
Name: Ms. Amornrat Ruakdee
Mobile: 089-901-9608
E-mail: amornrat@tkl-kitahara.com
Chonburi Factory
Pinthong Industrial Estate 2
150/29 Moo 9, Nong-Kham, Sri Racha, Chonburi 20110
Thailand
TEL
038-347-037
FAX
038-347-036
Name: Mr. Amnuay Janthon
Mobile: 081-852-2400
E-mail: amnuay@tkl-kitahara.com
Kabin Buri Factory
Hi-Tech Kabin Industrial Estate
341 Moo 10 Ladtakhien, Kabin Buri, Prachin Buri 25110
Thailand
TEL 037-218-552
FAX 037-218-554
Parent Company
Kitahara-Shiki Manufacturing Co., Ltd.
1254 Nippa cho, Kohoku, Yokohama, Kanagawa JAPAN
Shareholder
Kitahara-Shiki Manufacturing Co., Ltd. 90%
Employee
350 people (as of September, 2016)
Bank
Bangkok Bank Branch Ayutthaya
BOI
Acquired on 29 December, 1994
##cookieAndPrivacyPolicy##