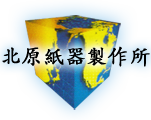 THAI KITAHARA LTD.
Comprehensive manufacturer of packaging
​​

THAI KITAHARA LTD. consider the growing need for environmentally friendly products, and got the FSC™ certification. The FSC™ trademark can be printed on the products with the FSC™ certified raw material.

Certification No.

: SGSHK-COC-470123

License No.

: FSC™-C168381

*Our products are not completely FSC™ certified

---

►What is FSC™ certification?
FSC™ (Forest Stewardship Council™) is the international organization to certify the forest appropriately controlled and the supply chain/manufacturing process for the timber which was cut down from such controlled forest.
Only the products which FSC™ examined and certified that the raw material is well controlled in all the manufacturing/supply chain processes can carry the FSC™ trademark.
Our environmental policy
THAI KITAHARA LTD. , as a comprehensive manufacturer who develop, manufacture and sell paper container and corrugated paper box, work on the followings under the basic principle that we make corporate activities which consider the conservation of global environment in every sense, knowing that it is one of the important issues common to all humankind.
1. To make full efforts to develop the products with high consideration on the global environment conservation.
2. To make efforts to eliminate hazardous substances from our products and their manufacturing process.
3. To comply with laws and regulations and other requirements.
4. To make efforts to reduce the environmental burden ad to improve continuously environment control system.