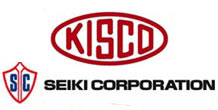 KISCO (T) [Thai Official Rep. of SEIKI CO.,LTD.]
Valve Gate System & Spear System for Plastic Runnerless era
New release!
Valve gate for general-purpose resin
In addition to the existing standard model, we have released a new valve gate dedicatedly for general-purpose resin. We offer a new option to minimize the cost of their products. With the support of customers, our spear nozzles for ultra-small parts have been used with a wide variety of molds for injection machines with 5-20 tons of clamping force. Our products contribute for reducing the material loss of engineering plastics.
【Greetings】
We are stationed in Thailand to provide total technical support from design to repair and emergency responses. We promise to provide services that satisfies customers from sales to after-sales service.
Please feel free to contact us. Contact: Wada
■Valve gate system
With its "topless" structure, the gate is machined directly into the cavity, which is advantageous to cooling effectiveness and transcription of its pin to make the gate marks less noticeable.
For valve equipped with separate tip heater located at its front-end, the tip heater can be heated synchronously with the molding cycle to employ intermittent heating. This unique function facilitates the molding of the crystalline resins.

■Spear system
Spear nozzle has long operating life because of its thermal valve principle having no sliding parts. The resin in the sprue and runner of the spear system is kept molten to maintain constant fluidity. Depending on the temperature of the gate land and a die, a very small amount of resin solidifies along with the resin inside of the cavity. After the molded product is removed, the spear tip is heated up to instantly melt the solidified resin at the gate land just before the next injection.
| | |
| --- | --- |
| We offer a wide range of nozzles to suit each customer's molded products.In particular, we outperform competitors in the field of reinforced resins and other materials that require strict molding conditions. | |
| | |
| --- | --- |
| Our manifold archives superb energy savings whiles striving for a lighter weight design without compromising the main function. We design and machine to ensure uniform temperature distribution and no resin retention areas. | |
We provide high-performance digital controllers for valve, spear system, and competitor's hot runner systems.

Mainly two types are available
1. Dedicated controller for valve and spear with tip heater
2. General-purpose controller for valve and thermal gate
(Control capability of competitor systems, temperature monitoring function and improved operability)
​

Valve & Spear System Application Samples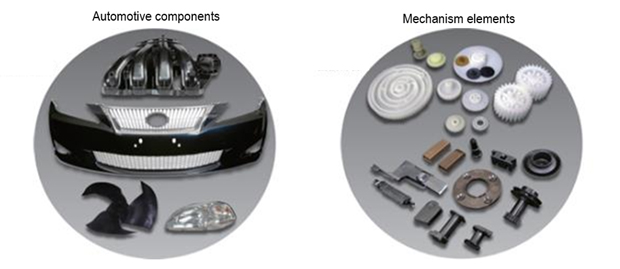 ​​
​
Click here for more information about other sample of molded products >>>