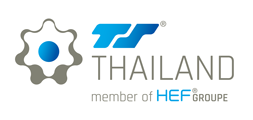 Techniques Surfaces (Thailand) Ltd. / TS Thailand
Nitriding Surface Treatment and PVD Coating services

► CERTESS® is a problem-solving technology for issues like :
① Wear

The surface of molds are exposed to wear due to abrasive content (fiber glass, filler) and erosive wear due to repeated flow of plastic/rubber. Thanks to a high hardness and optimal friction properties, CERTESS® technologies increase the resistance to wear significantly, leading to lower maintenance, longer mold lifetime and higher productivity.

② Oxidation resistance

Mold & Dies are subjected to high temperature and repeated surface friction, which are conditions that facilitate surface oxidation and fretting corrosion. CERTESS® coatings prevents this occurrence up to 500℃and protects from corrosion by Halogen gas such as Cl.

③ Releasability & Flowability

CERTESS® coatings prevents bonding between molds and plastic/rubber. This leads to a better flowability of the liquid plastic/rubber, and a better releasability once the injection cycle is over. This property is critical for plastic/rubber parts with thin sections and allows for more complex shapes. The full injection cycle time may also be reduced.
► Three main advantages of PVD coating / CERTESS®
CERTESS® is a plasma-enhanced sputtering coating process developed by HEF Group. Its main advantages are:
① Low temperature process
The sputtering technology allows for low temperature coating deposition, less than 180℃. As a consequence, any steel (SUJ, SCM, SKS) or aluminum alloy may be coated without any deterioration of the substrate's mechanical properties or dimensions.
② High accuracy coating
CERTESS® coating technology allows for high uniformity and repeatability, which is critical for high accuracy industries such as semi-conductor industry or mold manufacturing. In addition, the low thickness of the coatings minimize the impact on the dimensions.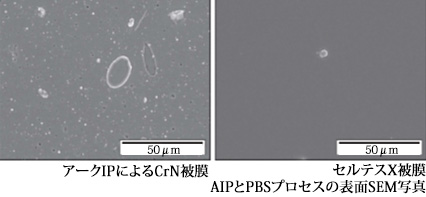 ③ No droplet and smooth surface
CERTESS® technologies was developed to minimize the occurrence of droplets like AIP (Arc Ion Plating). The coating surface is uniform and smooth in case of low roughness substrate.
► CERTESS® application examples on molds
Industry

Item

Mold Material

Molding material

Example Solution

Comparison

Effect

Connector

Core pins

Any steel may be coated

LCP with 50% glass fiber

CERTESS® X

No treatment

Extending the service life 2-3times

Interior parts of automotive

Cavity

ABS-PC

CERTESS® X

No treatment

Reducing the maintenance

Plastic parts

Cavity

PS

CERTESS® DLC

No treatment

Perfect filling, reducing cycle time by 30%

Optical lens

Mold

Resin for optical

CERTESS® N

No treatment

Reducing mold dirt

LED lens

Core

Silicone rubber

CERTESS® NS

Hydrophobic surface treatment

Extending the service life 2times

Rubber for automotive

Mold

One-piece molding ​(Metal & Resin)

CERTESS® X,XC

No treatment

Realizing automatic operation by a good release property.
| | | |
| --- | --- | --- |
| Rubber mold | PE mold | PS mold |