Okamoto (Thai) Co.,Ltd.
The Worlds Total Integrated Grinding Machine Manufacturer
Ultra Precision Surface Grinding Machine
ACC64SA1
Precision Surface Grinding Machine
- Next standard surface grinder series -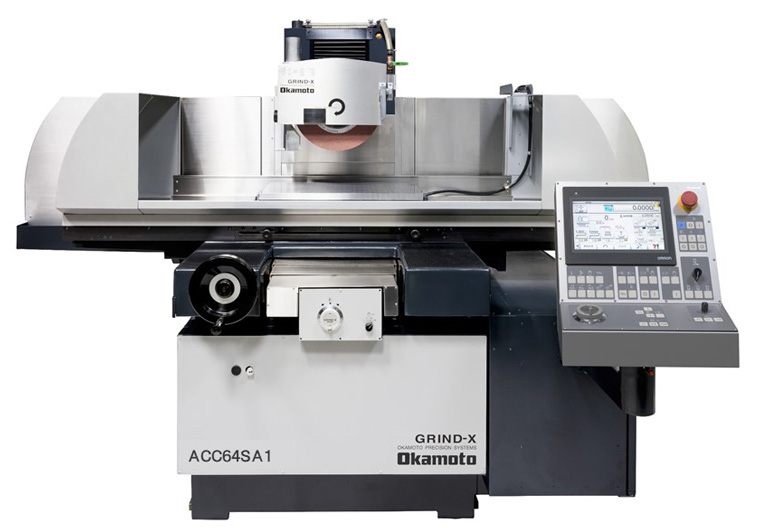 ---
CONCEPT
ACC-SA1 Series is a next standard surface grinder series equipped with a newly developed user friendly controller for more capability and reliable , makes it easy to operate the machine.
Feature
・Best Machine For Replacement of PSG/ACC-DX Series.
・Position Teaching system for Crossfeed stroke.
・Compact Footprint Design.
・New Control Allows For Easy Monitoring of Different lnformation and LCD Touch Screen.
・Auto Dress with Compensation is Standard.
・Spindle Inverter Unit is Standard.
・Auto-Retract Function is Standard.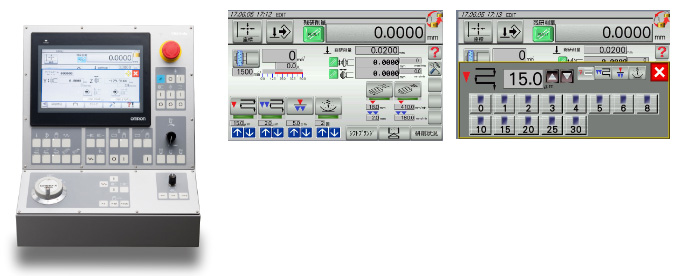 Specification
52SA1
63SA1
64SA1
65SA1
84SA1
105SA1
Table Working Area (L x W)
mm
550 x 200
605 x 300
605 x 400
650 x 500
850 x 400
1016 x 500
Distance from Grinding Wheel
to Table surface
mm
397.5
322.5(50Hz) / 347.5(60Hz)
322.5(50Hz) / 347.5(62Hz)
Grinding Wheel
mm
φ205 x 19 x φ50.8
φ355/φ305 x 38 x φ127
Grinding Wheel Spindle
Kw/P
1.5 / 2
3.7 / 4
Weight
Kg
2100
2800
3000
3500
3900
4600