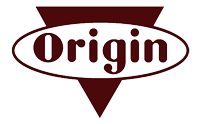 ORIGIN EASON PAINT CO., LTD.
Synthetic resin For automobile interior and exterior, Electronic and special functional applications
To create a new era

Since it started to develop as a field of study paint surface treatment, we have repeatedly adopted in many areas of automobiles, mobiles phones, personal computers and digital cameras as a pioneer of plastics coatings.

Focusing on research and development, commercialization paint to engineering, and a variety of plastics, we can meet the needs automotive, communications, electronics industry.

Recently from the growing interest in global environment, we promote the development of water-based paint for plastics, corresponding to recycling paint and infrared reflective paint, on top of the development of high quality, highly designed and highly value added paints. We have contributed to the diverse needs of society.

As long as it takes, we continue to meet with our objectives to original ideas. Evolution of these product developments, we are going to lay the foundation of our own evolution.