Seibu Giken Co., Ltd.
As an integrated environmental corporation, we must think globally, act globally.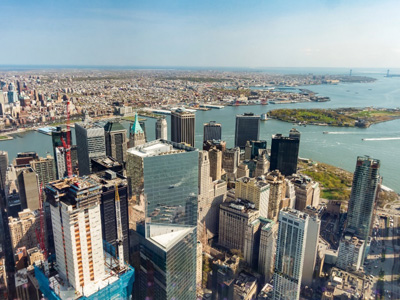 Since its foundation in 1965, we have delivered breakthrough products such as enthalpy wheels, desiccant dehumidifiers and VOC concentrators, based on our own honeycomb technology. During our company's history of over 50 years, we have accumulated experiences in and outside Japan as an environment conservation and energy-saving equipment manufacturer.
Our services range from the supply of core parts of environmental equipment to product marketing and system design. We will strive to continue to hone our skills and to offer products as needed by society.
Our passion for R&D
Carrying on the spirit of our founder, we've been working on new technologies and products. In 2018, Seibu Giken Center, a facility that our engineers can concentrate on their R&D at, was built near Fukuoka Headquarters in an effort to cause greater innovation.
All rotors are self-manufactured products.
Our special air conditioners are equipped with self-manufactured rotor, the heart of the product. With the unique strength, we will continue to offer comprehensive services including an optimized design of equipment and after-sale service.
Inquiries
<Seibu Giken Co., Ltd. Bangkok representative office>
【Address】Office No.3356, Level 33, Interchange 21 Building, 399 Sukhumvit, North Klongtoey, Wattana, Bangkok 10110 Thailand
【E-mail】tezuka@seibu-giken.co.jp or sales@seibu-giken.co.jp
【TEL】+66 2 660 6256
25 May 2018

24 May 2018

18 May 2018

18 May 2018

17 May 2018
U-MACHINE

U-MACHINEはタイで活躍する製造業に携わる日本人に向けて情報発信している『日本語工業月刊誌』です。
少しでも多くタイのビジネス情報をご提供することで、在タイ日系製造業が部品、材料、素材などの国内調達やタイでのビジネスを円滑に行うお手伝いができると信じております。
タイ経済ニュース【​2018年5月14日】

---
スマートシティに投資優遇 9日のBOI本会議で承認
---
4月の自動車生産台数 11・87%増、13万台
---
タイ製鋼管 米国が25%の関税免除
---
原油相場が急騰 ドバイ原油が70ドル台に
---
マツダの4月新車販売 5%増の4419台
---
今日の一枚 24 May 2018 UP

今日の一枚 23 May 2018 UP

今日の一枚 17 May 2018 UP

今日の一枚 11 May 2018 UP

Topic 02 May 2018 UP

Sight Seeing 26 Apr 2018 UP