CPC DECAL CO., LTD.
Please leave printing ​products to us ! ​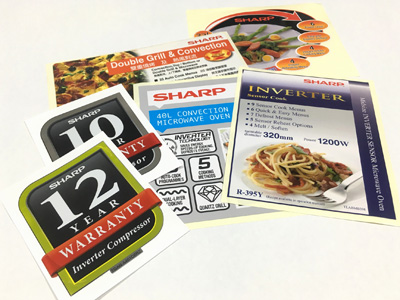 CPC DECAL CO., LTD. was established in Thailand in October 1998 with direct support from Japan's headquarter, CPC JAPAN Co., Ltd. and another group company in Singapore, Decal Singapore Pte. Ltd. which has been operating since 1988. Introducing latest technology and production facilities as well as technical cooperation from Japan and Singapore, we are operating our production under the complete production and quality control system.
CPC DECAL CO., LTD. is committed to continual improvement of quality and service with appropriate cost efficient to enhance customer satisfaction.
Printing Products
AR Service / Augmented Reality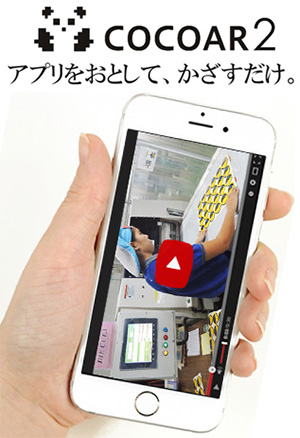 ''COCOAR2''
CPC DECAL CO.,LTD,Japanese printing manufacturer in Thailand and distributor for Augmented Reality (AR) technology has acquired the license to sell COCOAR2 in Thailand.
20 Jul 2018

19 Jul 2018

18 Jul 2018

18 Jul 2018

18 Jul 2018
U-MACHINE

U-MACHINEはタイで活躍する製造業に携わる日本人に向けて情報発信している『日本語工業月刊誌』です。
少しでも多くタイのビジネス情報をご提供することで、在タイ日系製造業が部品、材料、素材などの国内調達やタイでのビジネスを円滑に行うお手伝いができると信じております。
タイ経済ニュース【​2018年7月9日】

---
ICO規則公表SEC 7月16日より施行
---
電子/プラ・ゴミ問題 財務省は環境税構想
---
中小企業再建基金を統一
---
タイランド・ポスト 小包速達料金を値下げ
---
BTS 運行遅延で補償
---
Sight Seeing 19 Jun 2018 UP

英語:イベント・セミナー 31 May 2018 UP

今日の一枚 24 May 2018 UP