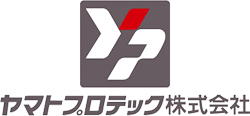 YAMATO PROTEC ASIA CO., LTD.
YAMATO PROTEC gained top market share of portable fire extinguishers
As a comprehensive manufacturer of disaster prevention systems, we wish to protect invaluable human lives and irreplaceable properties from any disasters.
---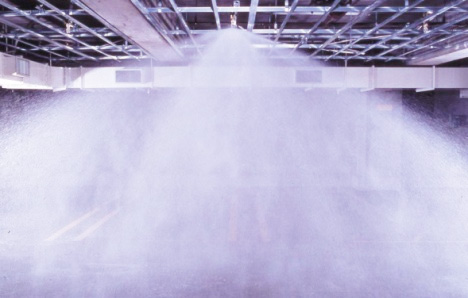 Since its foundation in 1918, YAMATO PROTEC CORPORATION has invented the chemical foam fire extinguishing agent as well as the Japan's fist ABC powder fire extinguisher that works effectively on all types of fires, and as a comprehensive disaster prevention systems manufacturer covering from the production and distribution of fire extinguishers to the advanced fire extinguishing equipment works, it has been our mission to provide safety and security to the society.
The joint venture company started in 2011 as its local subsidiary in the Kingdom of Thailand has begun a new chapter as an independent local company in June 2013. In Vietnam, we have established and operated the fire extinguishing equipment production factory for the Japanese market since the year 2003 and the second factory to produce fire extinguishers since the year 2007, as well as establishing the engineering department in 2011. In the Kingdom of Thailand, the TIS (Thailand Industrial Standard) certification has been obtained for the fire extinguishers made in Vietnam, the full scale sales of which will be launched in the autumn of 2014. Furthermore, we are also undertaking the construction works of fire extinguishing equipment in Thailand in coordination with the engineering department in Vietnam. From here on, we are committed to deepen the business relationship and to expand the business in the surrounding market in Thailand. We look forward to your continued support and patronage.
Company Name
YAMATO PROTEC ASIA CO., LTD.
Representative Person
Managing Director: Mr.Takashi Yamagata
Business Description
Sales of Comprehensive Disaster Prevention Equipment / Design and Construction of Fire Extinguishing Equipment Works
Product Line
Fire Extinguisher / Automatic Fire Extinguishing System for Machine Tools
Fire Extinguishing Equipment & Systems / Fire Alarm Equipment and others
Contact
Phayathai Plaza Bldg., 35th Fl., UNIT B
128/379 Phayathai Rd., Thung Phayathai, Ratchathewi, Bangkok 10400
Thailand
TEL 02-129-3413~4
FAX 02-129-3412
E-mail pakorn@ypa.in.th/info@ypa.in.th  063-218-4533
Establish Date
June 2012: (It was initially founded as a joint venture company in November 2011, but thereafter it has been converted to an independent local corporation)
Parent Company
YAMATO PROTEC CORPORATION
〒108-0071 
5-17-2 Shirokanedai, Minato-ku, Tokyo 108-0071 Japan
TEL.03-3446-7805 FAX.03-3446-7160
Shareholder
YAMATO PROTEC - Bangkok Shuho
Employee
10 persons (As of Apr, 2023)
Bank
Bangkok Bank, Sumitomo Mitsui Banking Corporation
##cookieAndPrivacyPolicy##