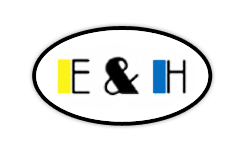 E&H Precision Thailand, India
The Mall of Turned Parts

Asia's Leading CNC Machining Turned Parts Manufacturer
---
Go to 10 minutes Virtual Factory Tour on YouTube.
New Factory Launched in Chonburi, Thailand in March 2022.

100 + years old Precision CNC Machining/Turning manufacturer located in Japan, Thailand and India.
■Who We Are■

Ample Machining Capacity
Many people think of E&H Group when they think of "machining" in "Asia". We own nearly 1,000 automatic CNC lathe machines and more than 200 additional process machines to produce about 50,000 products every hour with metal material like steel, stainless, brass, copper and aluminum, making us one of the largest CNC Turning manufacturer in Southeast Asia. Do you have any problems such as supply instability or lack of capacity of suppliers?
If yes, please visit us and take a glance at our company.

Competitive price by producing in emerging countries
Our headquarter is in Thailand and we do all the processes such as technology development, process planning, test production and production within Asia.
This is the secret of our reasonable price and quick response, and these are the reasons why we are appreciated by more than 150 clients from Asia, Europe to the Americas.

We can do A to Z, We can do anything
Some customers said that we are like a "The mall of turned parts".
​It is because we produce various products such as fuel injection equipment parts, brake parts for automotive, household electrical appliances, office automation equipment, fishing equipment and toys.
Equipped with high-precision finishing machines
In order to achieve high-precision processing, we have a number of specialized finishing machines made in Germany and Japan. We have a centerless grinder capable of machining with a roundness of 0.3μm, as well as a variety of flat surface grinders, cylindrical grinders, and other polishing machines to meet the demands of ultra-precision machining on the submicron precision products that are used in the engines.

In-house production of cutting tools reduces costs and increases speed
The in-house production of cutting tools at our company is not limited to the installation of various tool grinders and inspection machines. In addition, we have built a system that enables us to simultaneously verify not only the tool shape but also the cutting conditions. This in-house production of tools makes it possible to develop tools that are not available on the market and that are tailored to the shape of the workpiece, which minimizes processes, thereby shortening the production cycle time.

Embracing cutting-edge technology
We use IoT to visualize production status in real time, which leads to higher utilization rates, and we have introduced AI algorithms to detect abnormalities based on the acquired data. We also use RPA to automate office jobs and digital applications to simplify operations and reduce operational costs as well as going paperless.

>>>>> Monthly e-mail newsletter <<<<<
We provide free monthly email newsletters on VA/VE design points, the latest trends in the industry, and local news from overseas.
Please subscribe from this link.
https://www.ehprecision.com/our-specialities

Company Name
E&H Precision Thailand, India
Representative Person
President & CEO: Yasuhiro Hiraoka
Business Description
The Mall of Turned Parts | Manufacture and assemble of Metal precision turned parts for electronics and Automotive components.
Product Line
Automotive, Motorcycles, Audio, Electronic appliances, Toys, Medical Devices, Aviation
Thai Head office
Amata City Chonburi Industrial Estate
​700/387 Moo 6, T​.​ Donhuaroh, Muang, Chonburi 20000
Thailand
TEL (038) 468-110
FAX (038) 743-898
E-mail inquiry@eh.co.th
Tassanee Punvittayakul +66 98 276 6211  tassanee.p@eh.co.th
Chanrung Pho-Ngoen +66 83 121 6395 pchanrung@eh.co.th
Thai Factory2
Amata City Chonburi Industrial Estate
700/772 Moo 3 , T. Nongkhaka, Phan Thong, Chonburi 20160
Thailand
TEL (038) 468-110
Thai Delivery center
Amata City Chonburi Industrial Estate
​​700/551 Moo 6, ​T.​ Donhuaroh, Muang, Chonburi 20000
Thailand
TEL (038) 454-898~900
Thai Factory3
700/385 Moo 6 Tamboo Don Hua Lo Amphoe Muang
Chonburi 20000
Thailand
TEL (038) 468-110
Website
https://www.ehprecision.com
Parent Company
Hiraoka Sangyo Co., Ltd. (Tokyo, Japan)
Shareholder
Hiraoka Sangyo Co., Ltd. 100%
Employee
772 (As of December, 2021)
Certificate
ISO9001 (2008), ISO/TS16949 (2009), ISO14001 (2004)
Major Customer
BOSCH GmbH
Continental AG
DENSO Corpotation
Hitachi Astemo, Ltd.
Toyota Motor Corporation
Schneider Electric SE
(Alphabetical order)
##cookieAndPrivacyPolicy##