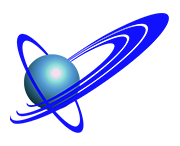 บริษัทบลูสตาร์ R&D จำกัด
การลบครีบอัลตร้าโซนิคและการทำความสะอาดอัลตร้าโซนิคเป็นทฤษฎีและผลงานของบริษัท Blue Star R&D จำกัด
News
November 28 - December 2, 2023 :
Booth at IPF Japan 2023 (International Plastic Fair)
November 27-30, 2023 :
Booth at DMP Greater Bay Area Industrial Expo 2023
September 2023:
The latest metal mask cleaning machine will go on sale
The latest metal mask cleaning machine will go on sale in September 2023.

In 2020, we will start in-house production of ultrasonic transducer elements, greatly improving the quality of vibration elements. We have renewed the machine with a new structure for easier maintenance and adjustment. Running costs have also been greatly reduced. ≪Patent pending≫
March 2023:
Booth at DeburringTec 2023 (China Deburring & Surface Finishing Expo)
DeburringTec 2023 (China Deburring & Surface Finishing Expo)
Date : March 22-24, 2023
Venue : Shanghai Convention & Exhibition Center of International Sourcing​

July 2022:
Metal 3D molding Complete removal of internal fine powder by powerful ultrasonic
The development of metal 3D precision molding technology is remarkable, and it seems that it has been evolving more precisely, more complicatedly, smaller and smaller.

On the other hand, what is important is the fine metal powder left behind inside. If this is not removed, the product will not be completed.

Blue Star R & D's ultrasonic waves completely clean and remove the metal dust inside. The powerful ultrasonic waves that can remove even burrs are sufficiently transmitted to the inside when irradiated from the outside of the metal 3D molded product, and clean the metal fine powder remaining in the internal flow path.

If you have any problems, please feel free to contact us.
You can check by our test.
July 2022:
​Introduction of ultrasonic barrel polishing technology that does not use abrasive compound
As the delivery record of ultrasonic barrel equipment (deburring, polishing, cleaning, simultaneous processing) increases, the number of inquiries and test requests to our company has been increasing rapidly.

The ultrasonic barrel does not use abrasive compound. A large amount of parts are put directly into a hexagonal basket and process to deburr, polish and clean them while irradiating them with ultrasonic waves for deburring.

Objects are various metals, plastics, ceramics, etc. It differs from traditional barrels in the following points.

[Features]
1. Since it does not use media, many ultrasonic barrel operations are light work.
2. It can be achieved higher quality in a short time than existing barrel polishing.
(Depending on the shape and material of the product)
3. Precision cleaning is possible.
4. Wastewater treatment is basically unnecessary.
5. Easy to dry.
6. Automate for deburring (polishing)→Drying.

As a result, labor costs, man-hours can be significantly reduced, quality can be improved, and major environmental improvement measures can be taken.

Blue Star R & D is accepting ultrasonic barrels test.
We have the world-only technology.
March 2021:
Deburring Cleaning System for CPU sockets, IC sockets and LSI sockets
CPU sockets, IC sockets and LSI sockets have been developing and miniaturized rapidly in recent years. It becomes more and more complicated and mass production is required. Their materials are high-performance plastics such as PEEK. Deburring for them are difficult with the conventional method.

With our equipment, it is possible to process deburring one to several thousand at once.
We recommend our Ultrasonic deburring and cleaning equipment for automation. Only water (pure water) is used. Easy to dry.

Please check the performance of ultrasonic deburring and cleaning by trying our deburring test with your deburring items. Experiments are accepted at any time.

​​
​​
---
โปรดอย่าลังเลที่จะติดต่อเราสำหรับการขอรายละเอียดหรือถามคำถามเพิ่มเติม
เราจะเสนออุปกรณ์ที่เหมาะสมที่สุดโดยใช้เทคโนโลยีการทำความสะอาดอัลตราโซนิกของเราอย่างเต็มที่

​
---