TOKYO SANREI MAHAJAK CO., LTD.
Design, Construction, Installation, After Service and Consulting for Air Conditioning and Refrigeration System
​​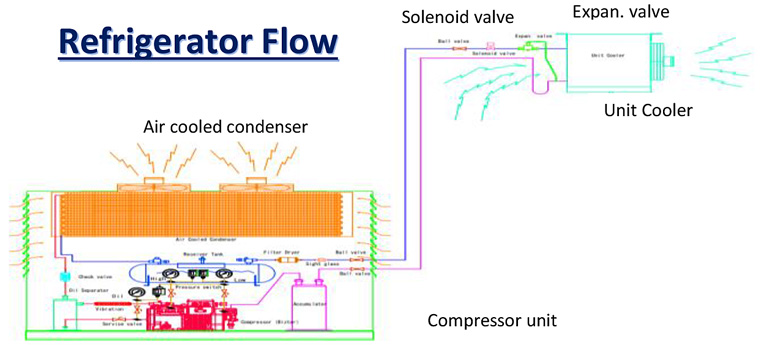 ​​
| | |
| --- | --- |
| | Why don't you prevent the failure by periodical maintenance ? |
* By changing the oil once a year and periodical maintenance, life can be extended remarkably.
 ● Gas leak inspection → Check and find out gas leakage since gas shortage induces serious failures.
 ● Compressor oil change → By changing the oil once a year, the viscosity of the oil is maintained and failure is prevented.
 ● Condenser cleaning → Regular cleaning prevents overheating and saves electricity cost.
 ● Equipment operation check → Check if the machine is operating normally.
 ● Check cooling capacity → Check overall cooling condition to see if there are any problems.
Please feel free to contact us for consultation,Explanation,Quotation,etc.