CASTEM (SIAM) CO., LTD. / CASTEM (THAILAND) CO., LTD.
LOST WAX - MIM

CASTEM group manufactures LOST WAX and MIM products
for utilizing the original molding technology.
Please trust CASTEM to reduce cost of hard-to-materials by cutting, complicated shapes products and manufactures products from small lot sizes to more than 10,000 pieces per order.
CASTEM parts are in every scene of everyday life.
For example, the interior of the machine tools that makes up a lot of parts,
A medical equipment used during surgery and the parts of the bag that you use every day.
The parts made from our technology are used in all industries around the world.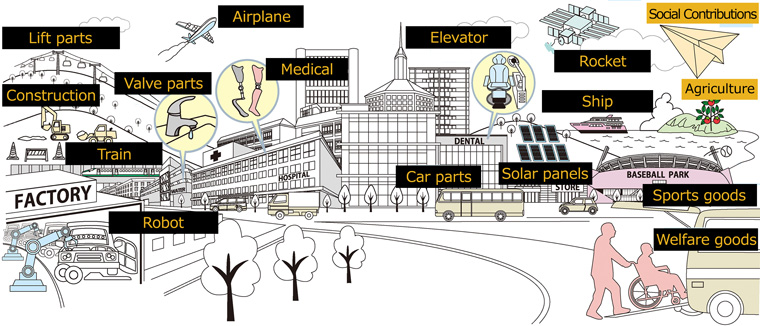 LOST WAX

"LOST WAX" a flexible investment casting method for any shape, material and strength.
MIM (METAL INJECTION)

As a pioneer of Metal Injection Molding, we are devoted to provide high quality products.
ALUMINIUM DIE-CASTING

We started casting aluminum
in addition to iron and stainless steel.
3D PRINTING TECHNOLOGY

No need mold !
We can make metal products that from
3D printer model without mold.
MEDICAL EQUIPMENT

Parts used in the medical industry are required to be free
and have new ideas. We make innovative proposals
based on advanced manufacturing technologies and
contribute to the medical industry.
​

​
─ Taking technology a half-step further than anyone before ─