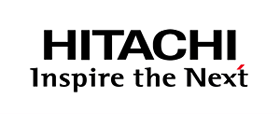 Hitachi Asia (Thailand) Co., Ltd.
Industrial Components & Equipment Group
Sales & Service of HITACHI Motor, Inverter, Circuit breaker, Air compressor, Ink jet printer, Hoist and so on.
Hitachi industrial components & equipment engages in
​social contribution actives to sustain the environment.
---
---
DSP NextⅡseries




HISCREW NextⅡseries



Nitrogen gas generator
(N2 Pack)

Air Compressor
Nitrogen gas generator

●Oil-Free Screw Compressor
●Oil Flooded Screw Compressor
●Oil-Free Scroll Compressor
●Oil-Free Piston Compressor
●Oil Flooded Piston Compressor

Please click, if you want to know details.
---
Circuit Breaker、Motor・Blower

【Made in Thailand】
●Circuit breaker
●Magnetic contactor, starter
●Three phase motor
●Single phase motor
●Special motor
● Vortex Blowers



Please click, if you want to know details.



Circuit breaker, Switches  Motor・Blower
---
---
---
Rope Hoist & Chain Hoist

Chain Hoist
● S series
● F series
● Trolley series

Rope Hoist
● SuperV series
V8 series
V series
A series