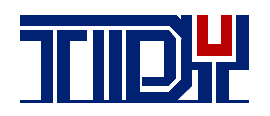 TIDY METAL (THAILAND) CO., LTD.
TIDY METAL (THAILAND) started operating in Eastern Seaboard Industrial Estate [R
Expert skilled in hot forging
TIDY METAL(THAILAND) has took the first step in the biggest industrial estate in Thailand WHA ESIE1 in SEP. 2016. It is strengthen synergistically by collaboration between Taiyoshiji (Chuo-ku Tokyo) ,the professional traiding company of special steel and Dynax industry(Himeji city Hyogo-ken), the total manufacturer for forging and machining of steel. We are looking forward to approaching us from many customers in various fields, Automotive, Construction machine, Agricaltural implement, and so on.
Company Name
TIDY METAL (THAILAND) CO., LTD.
Representative Person
Managing Director: MICHIO TANNO
Business Description
Manufacturing and Sales of Hot Forging Parts
Product Line
Every parts for Automotive, Construstion Machine, Agricultural, Implement, and so on​
Address
Eastern Seaboad Industrial Estate (Rayong)
300/164 Moo1, T.Tasit, A.Pluakdaeng , Rayong 21140
Thailand
TEL 033-683-261~2
FAX 033-683-264
Contact
Eastern Seaboard Industrial Estate
For Japanese (Furui) E-mail: Furi@tidy.co.th / Mobile: 095-374-8628
For Japanese (Tanno) E-mail: Tanno@tidy.co.th / Mobile: 089-939-6488
For Thai (Kim) E-mail: Chalermkiat@tidy.co.th / Mobile: 063-807-9783, Pluak Daeng, Rayong 21140
Thailand
TEL 033-683-261-3
Website
http://www.taiyoshoji.co.jp/ (Taiyo Shoji Co., Ltd.)
http://www.jade.dti.ne.jp/~dynax/main.html (Dynax Industry Co., Ltd.)
Shareholder
Siam Taiyo Shoji Co., Ltd.  50.5% 
Dynax Industry Co., Ltd.  49.0%
Taiyo Shoji Co., Ltd.  0.5%
##cookieAndPrivacyPolicy##