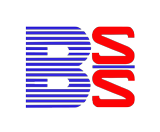 Bangkok Sanyo Spring Co.,Ltd.
Progressive Stamping Dies design-manufacturing, Wire Rod processing / Precision Parts assembly, etc.
Our company uses a multi-forming machine to manufacture leaf spring parts. One of the main features of the multi-forming process is that it enables processing with the same material feed width, which reduces the material loss compared to general press processing, and thus makes it possible to lower the unit price of the product.

​
---
Multi-Forming Parts

 

Wire processing / Wire forming

​
---
Wire Forming Parts