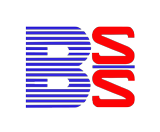 Bangkok Sanyo Spring Co.,Ltd.
Progressive Stamping Dies design-manufacturing, Wire Rod processing / Precision Parts assembly, etc.
Since our company's establishment, we have been delivering our products of precision springs to various customers. We can provide compression springs, tension springs, torsion springs, wire-formed springs, and other products for mass production and prototyping to meet the various needs of our customers.

​
---
Compression Springs

Extension Springs

Torsion Springs