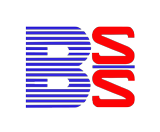 Bangkok Sanyo Spring Co.,Ltd.
Progressive Stamping Dies design-manufacturing, Wire Rod processing / Precision Parts assembly, etc.
We have sufficient machine and equipment to fullfill the needs of our customer.
From our machinery and equipment, our technicians will select the best way of manufacturing method for your product.
---

Press Machine
We have many type of tonnage stamping machines for making high precise parts.
200 ton

1 unit


​

160 ton

2 units

150 ton

1 unit

110 ton

3 units

80 ton

6 units

60 ton

3 units

45 ton

3 units

40 ton

1 unit

35 ton

3 units

30 ton

2 units

25 ton

1 unit

20 ton

1 unit

10 ton

1 unit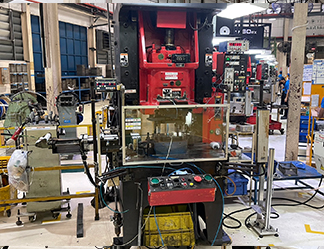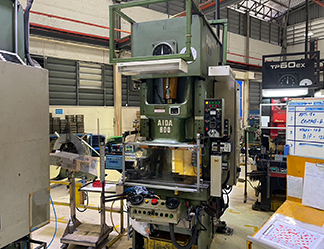 ​​
---
Injection Moulding Machine

Vertical plastic injection injection is used for high precision plastic parts.​

​

100 ton

1 unit
---
Multi Forming and Spring Coiling Machine

Bihler punch-bending machines are use for forming parts.
CNC spring coiling machines and coil spring machines are use for various springs size Ø 0.12 mm. – 2.6 mm.

RM35

2 units

RM40

1 unit

GRM50

1 unit
---
Spring coiling machine

CNC Spring Coiling

3 units

Coiling Spring

7 units

RM40

1 unit
---
​

Other Machines
Wire Cut

CNC Machining Center

Milling

Super Drill

Heat Treatment

Shot Blast

Barrel

Spring tester

iNEXIV

Toolmaker Microscope

Tapping

Spot

​