We suggest the optimization of FA, and build system by perfect structure.
Traceability System (MES)
We realize MES (Manufacturing Execution System) solution for managing energy information, quality data or operating performance (number of production, tact time) of each line.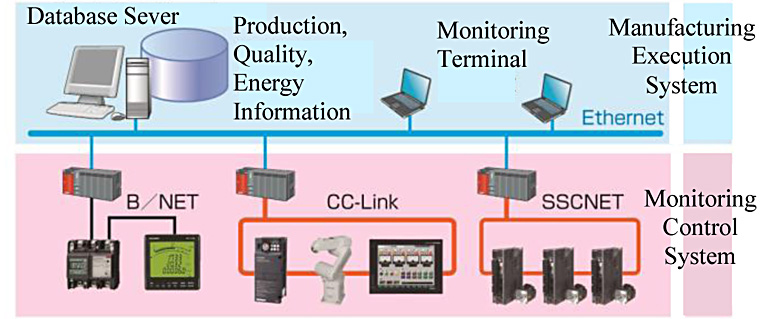 Position Detection System
Detect the location information of the line operator from radio waves that emitted ID badge, can know the movement history and destination.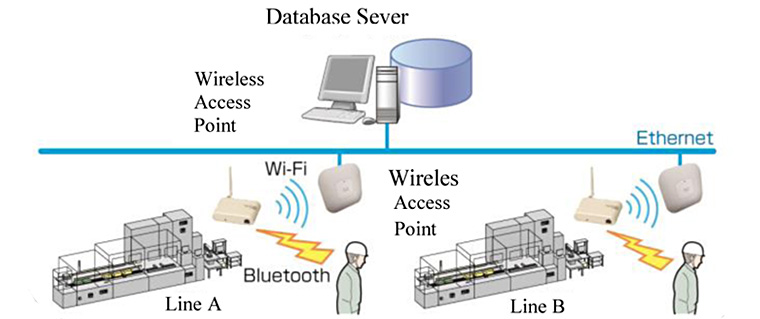 High-Speed & High-Accuracy Alignment System
The positioning mark is captured by multiple cameras, positioning correction of XY will be done with high-speed, high-precision. Rough positioning process is not necessary, it is contribute to improve productivity and cost savings.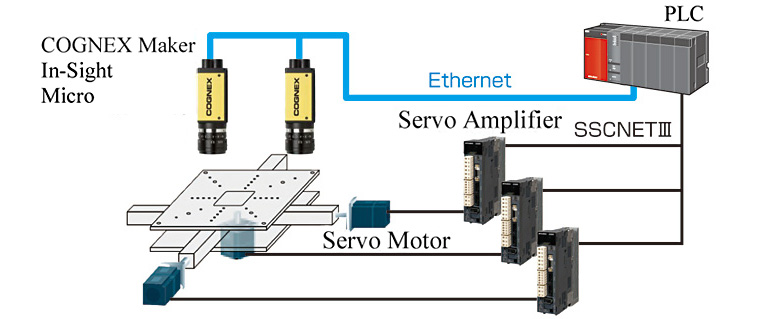 Facility Monitoring System (WEB)
By the multi-axis motion control system of the 100 axis, provide a consistent line up from material processing to inspection process, based on the recipe data.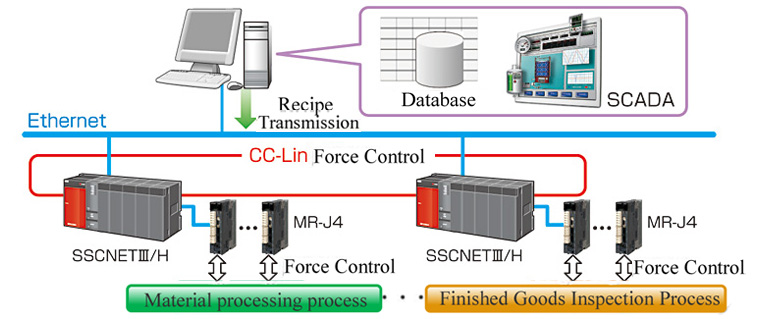 ​