Fuji Blastech Thailand Co., Ltd.
Entrust us designs and manufactures for sandblast machine!
---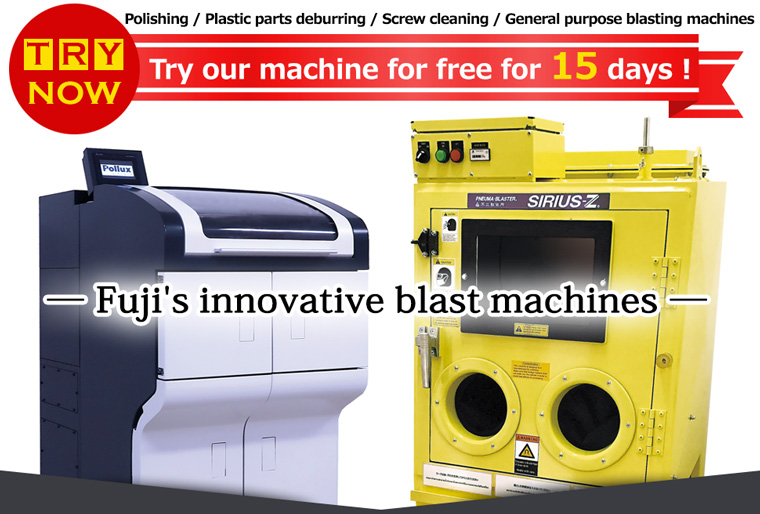 Processing Samples

[ Blasting before

►

after ]
Pneuma blaster provides easy operation using nozzle. It enables to apply processing of any shapes ranging from precision parts to mold dies. We can also propose automatic operation depending on the workpiece and processing purpose.
Rental available machines
Click here to see a list of rental machines >>
For safe use
We will provide technical support. Please contact us for any queries about blasting.
● We will ask you to pay the transportation charge of the rental machine.
● Free rental period is 15 days. For extension of rental period, it may be subject to regular rental contract.

Please check our home page for detail;

---
If you have any questions,
please feel free to contact us.

Mr.Yoshida (Japanese)

E-mail : yoshida_nori@fujimfg.co.jp

Mobile : 098-462-4428

​
---