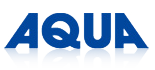 AQUA CHEMICAL ASIA CO.,LTD.
Manufacture and sale of Press oil, Cleaner / Rust inhibitor, Solvent, Washing machine, Washing systems and other equipment.

We offer safe and environmentally friendly products that meet customer needs.

We will provide unique and functional products to various industries, such as machining oils, surface treatment chemicals, hydrocarbon-based ultrasonic solvents, and water-based non-polluting cleaning systems in various metal plastic workings.
METALEX 2022 information
16-19 November 2022
BITEC(Bangkok International Trade & Exhibition Centre)​

---

Booth (1) : ≪ Hall: 98 Booth: AG09 ≫
*AQUA CHEMICAL ASIA CO.,LTD. booth*

---

Booth (2) : ≪ Hall: 101 Booth: BD11 ≫
*KGK Engineering (Thai) Co., Ltd. booth*

---

Thank you for visiting our booth at METALEX 2022 !
​
─ Achievement delivery to various industries ─




Automotive


Industrial Machinery

Semiconductor

Airplane

Medical Equipment

Home Appliances
Company Introduction Video
​
---
---
​​

Residual oil content meter UV-AQ

The quality of machined products is controlled by a ruler that can be quantified such as dimensions and weight in the manufacturing process. Cleaning quality is visually controlled (appearance) and standard values are ambiguous.

"Residual oil content measurement system UV-AQ" was developed to solve this problem. It is possible to measure the trace amount of oil remaining on the parts, quantify the degreasing level, and perform quality control.
---