RENT (Thailand) CO.,LTD.
A pioneer in the rental industry - from construction equipment to industrial machinery -
Over 330 types of rental products and as many as 5000 units of stocks!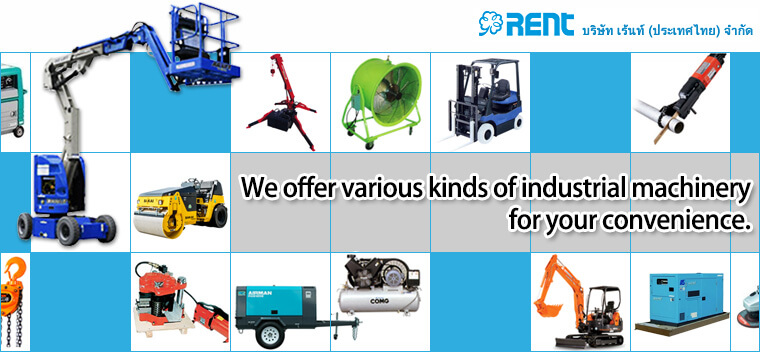 ─ Rental commodity ─
Aerial Work Platforms
Small Equipment
Vehicle
Generator
Heavy Civil Work Machine
・Sky Tower
・Sky Z
・Spot Cooler
・Lifting Equipment
・Welder (CO2/MAG)
・Tool
・Water Pump
・Forklift
・Pickup Truck
・Generator
[Big]
・Mini Backhoe
・Backhoe
・Vibration Roller (10t)
[Small]
・Vibration Roller (1t)
・Reversible Compactor
・Rammer
►More details
A leading distributor of SUIDEN

We are the biggest distributor of Suiden in Thailand.
| Spot Cooler ★A leading distributor in Thailand★ | Industrial Vacuum Cleaner |
| --- | --- |
| | |
►More details
Several branches all over Bangkok Surroundings and Eastern area in Thailand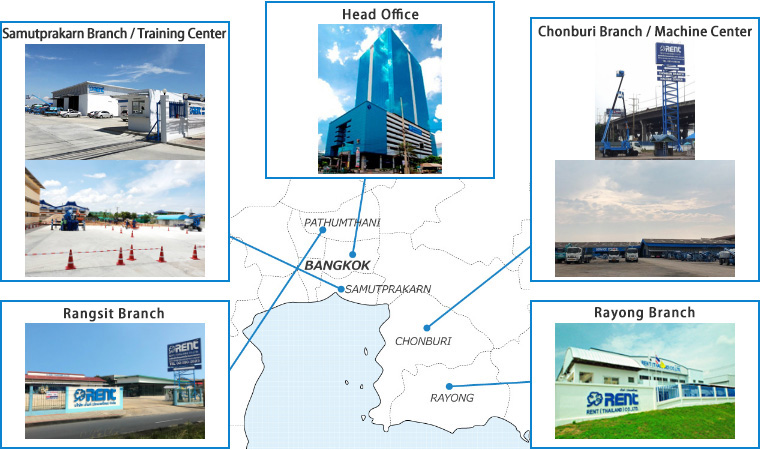 17 Oct 2018

12 Oct 2018

08 Oct 2018

08 Oct 2018

04 Oct 2018
U-MACHINE

U-MACHINEはタイで活躍する製造業に携わる日本人に向けて情報発信している『日本語工業月刊誌』です。
少しでも多くタイのビジネス情報をご提供することで、在タイ日系製造業が部品、材料、素材などの国内調達やタイでのビジネスを円滑に行うお手伝いができると信じております。
タイ経済ニュース【​2018年10月8日】

---
カウンターサービス社 3か所で6か月試験運用 外国人観光客へのVAT還付
---
ジェトロとEEC事務局 日本からの投資支援で覚書
---
原油相場の騰勢続く 軽油小売価格抑制策に破綻懸念
---
ウタパオ空港開発 デジタル・パーク BOIが投資優遇
---
タバコに目的税の構想 無料医療制度の財源に 1本につき2バーツ課税へ
---
Sight Seeing 25 Jul 2018 UP

英語:イベント・セミナー 31 May 2018 UP

今日の一枚 24 May 2018 UP