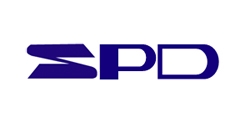 SAKU PRECISION DIECASTING (THAILAND) CO.,LTD.
Manufacture precise aluminum die cast parts 【Reduce blowholes by Vacuum Casting】
Precision Die Cast Manufacturer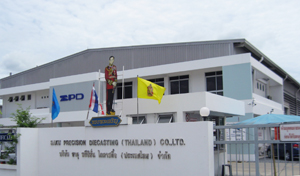 Our factory is located in Navanakorn I.E., north of Bangkok, Thailand. Our product line includes parts for vehicle, optics and electronics and other die cast parts for various uses
Casting machine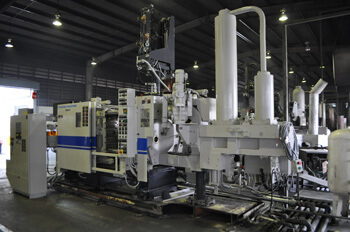 Vacuum casting machine (7 units : 125t-350t)
Vacuuming devices were installed on casting machines to produce high-quality die casts without blow holes.
Click here for more information
Ultra-precision compact die-cast parts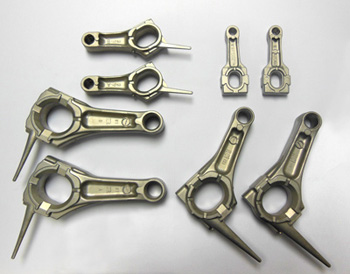 Precision die casts are available for a wide range of industries.
[Image] Connecting rod
19 Jun 2018

13 Jun 2018

12 Jun 2018

12 Jun 2018

08 Jun 2018
U-MACHINE

U-MACHINEはタイで活躍する製造業に携わる日本人に向けて情報発信している『日本語工業月刊誌』です。
少しでも多くタイのビジネス情報をご提供することで、在タイ日系製造業が部品、材料、素材などの国内調達やタイでのビジネスを円滑に行うお手伝いができると信じております。
タイ経済ニュース【​2018年6月18日】

---
豊田通商タイ 「ジャパン・フェスティバル」 29日からパラゴンで
---
プロパティ・パーフェクト 積水化学と高級分譲住宅
---
ロボット工学の専門家育成 日タイがコンソーシアム
---
国産ロボット/SIの振興 政府調達規則に組み込むよう提言
---
BMWがEV二輪車 タイ市場への導入検討
---
Sight Seeing 19 Jun 2018 UP

英語:イベント・セミナー 31 May 2018 UP

今日の一枚 24 May 2018 UP

今日の一枚 23 May 2018 UP

今日の一枚 17 May 2018 UP

今日の一枚 11 May 2018 UP